Students, Planned Parenthood, and Lasting Change
by Tatiana Jorio, Seesaw Editor
While it brings me nothing but hope and excitement that my generation, especially in the wake of the 2016 presidential election, has become more invested in social, environmental and human rights issues it's also important to analyze this new wave of student activists "woke" generation.
Are we acting in a way that is creating concrete lasting change? Or are we merely contributing to a conversation and sharing articles on Facebook when Pepsi releases an outrageous commercial?
Recognizing exploitation of a culture using social media is good, but action is much more important. Are the people sharing the VICE article about the problematic Pepsi ad attending the Black Lives Matter protest? Not always.
I'm the Vice President of Ithaca College's Planned Parenthood Generation Action chapter. Generation Action is affiliated with Planned Parenthood – it's a group of student activists who work together to discuss and advocate for reproductive freedom, educate others on sexual health, sexual violence and more. Over the past month, we worked to plan a rally in support of reproductive freedom.
In planning this rally, I learned firsthand the struggles of dealing with self-proclaimed student activists. Despite rescheduling the original date, an estimate of 50 students showed up at Free Speech Rock and rallied in support of reproductive freedom.
50 was a number that made me hopeful. Even in the snow, 50 people came out and recognized the importance of these issues and that they were worth attending a rally about.
And when The Ithacan posted an article about the rally, I was instantly satisfied. I was proud of the work that I had done, and ecstatic that the very capable speakers had an audience to hear them.
But then I told myself:Not so fast, Tati.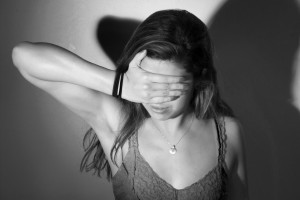 As I reflected on the rally and on the article published, I realized that I was praising 50 people out of a campus with around 7,000 students.
Point-seven percent of the student body attended the rally. Why not so many more?
At first, I thought maybe the rally wasn't advertised enough. Of course, there's always more advertising that can be done. But then I remembered that the e-board had spent time distributing fliers all over campus.
Way more than 50 people knew about the rally. So why didn't they show?
I tried to comfort myself by saying that people were in class, cold, or just busy, but I couldn't shake the feeling that maybe my fellow students just didn't care. But my Facebook newsfeed said otherwise.
Why is it that the over 200 "interested" people on Facebook, didn't show up? Is it because of the snow? Were they never really planning on attending in the first place? Did they just want people to think that they cared? Why is it that millennials select "going" and "interested" on Facebook but don't show up when it counts?
I think one reason is simple: people felt awkward attending a rally alone. Their friends were busy, they didn't know the organizers and they didn't want to go alone. Imagine how awkward survivors of sexual assault feel when they see their perpetrator on campus. Having friends who are survivors of sexual assault, it sends a disheartening message to them when people don't show up to a rally like this because they didn't want to go alone— it sends the message that maybe the campus just isn't that dedicated in making this campus safer for them.
Secondly, students didn't feel the rally "applied directly" to them. The word "pink" led the men on campus to think the event was for women. Not recognizing that wearing pink doesn't say anything about your masculinity, and that Planned Parenthood serves men too.
Others felt the bandwagon effect, if their friends were going, they didn't have to. Not recognizing that at an event like a rally, the amount of people there makes a statement about the importance of the cause. The fewer the people, the fewer that take notice.
It's also important to recognize that women and men of color, and LGBTQ+ students may not have showed up because they didn't feel included, or because in the past, students have not shown up for them.
The only way to be a true student activist, although it may seem impossible, is to include everyone. When you see injustice, show up. And when you can't show up, at least discuss it. Don't just share a link because Kendall Jenner (although in reality Pepsi), fucked up.
I'm proud of how far my generation has come, and I reject the statement that all millennials are slacktivists. But I also think it's okay to analyze activism. It's okay to attend the Women's March in D.C, but still feel uneasy, and question it. It's okay to plan a rally in support of Planned Parenthood, be happy with the turnout, feel proud and still want more. You should want more from your community too.
Show up next time.
---
Tatiana Jorlo is a second year Film, Photography & Visual Art major who doesn't need to be at Free Speech Rock to speak her mind. You can reach them at tjorio@ithaca.edu.